Kids Camp Ages 7-12 6/17/19 – 6/21/19
June 17, 2019 @ 9:00 am

-

June 21, 2019 @ 12:00 pm

$299.00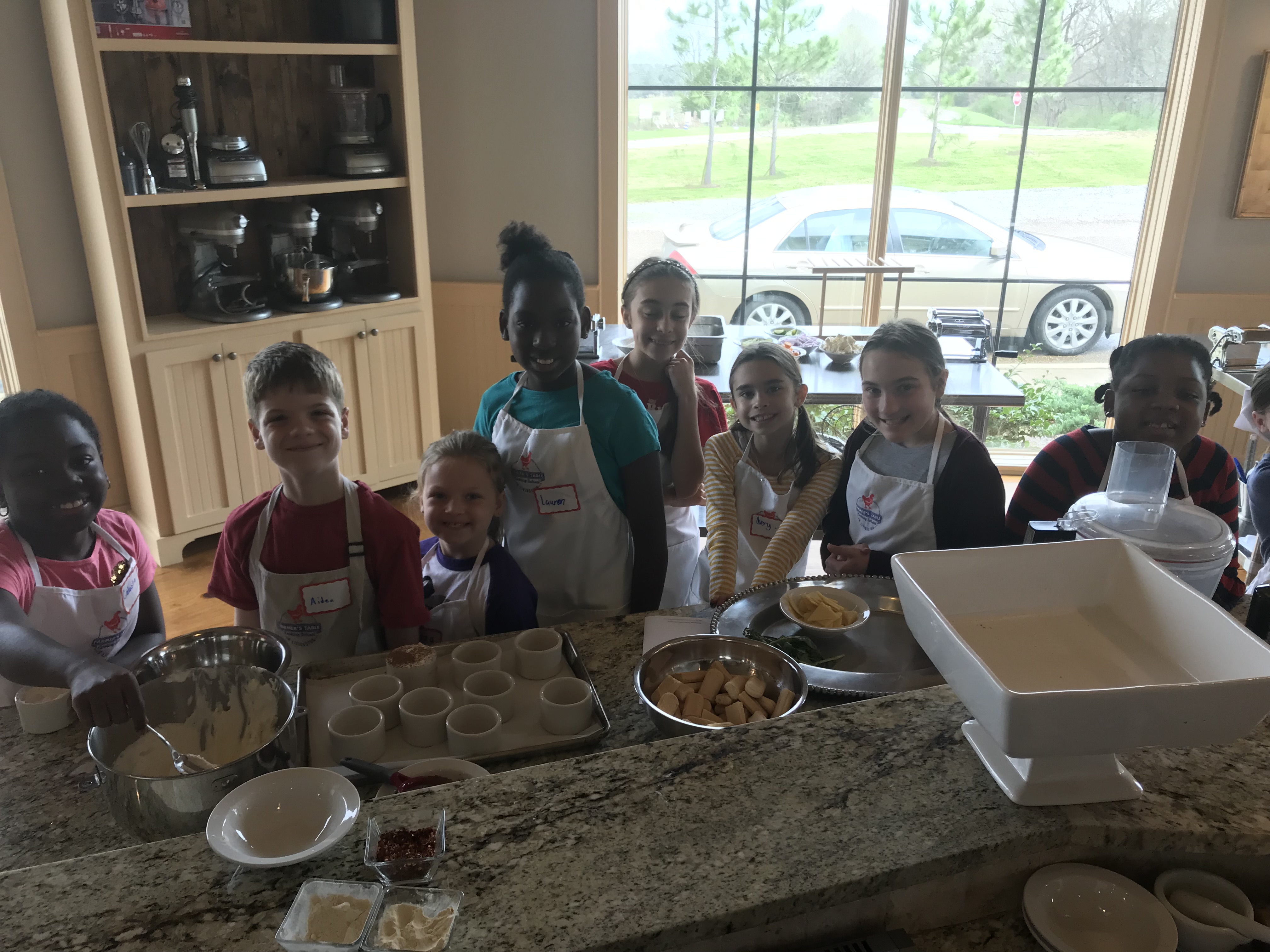 Calling all kids for a week of mad-delicious food experiments and learning how to cook your favorite foods! All week we'll get hands-on and cover fundamentals such as basic knife skills, how to read and follow a recipe, measuring and mixing, and the importance of kitchen safety. Best of all, we'll get into the fun scientific details of cooking, including the importance of using specific amounts of ingredients and cooking times. Along the way, kids will learn how to make great food that will impress their family and friends.
Day 1 – Fiesta – Taco Salad with Fresh Pico de Gallo and Toppings, Grilled Chicken Quesadillas and Churros with Powdered Sugar
Day 2- Italian – Lasagna Bites with Fresh Tomato Sauce, Chicken Parmesan Sliders, Individual Tiramisu
Day 3- Asian – Pork and Veggie Egg Rolls, Chicken and Vegetable Fried Rice, Orange Sorbet
Day 4- Country Fair – Loaded Baked Sweet Potato Fries, Grilled Turkey Burgers, Funnel Cakes
Day 5 – Mystery Box – The Chef will have a mystery box of special ingredients for the kids to make their own creations!
We can create custom menus and arrange a time around your schedule. Our classes include the interactive cooking experience, wine, and 10% off items in our retail store.
---
Looking to host a private event? Email or call Bridget: bengle@farmerstableinlivingston.com or (601) 506-6821.