Teen Camp 6/7/2021 – 6/11/2021 Ages 12-16
June 7, 2021 @ 1:00 pm

-

June 11, 2021 @ 4:00 pm

$299.00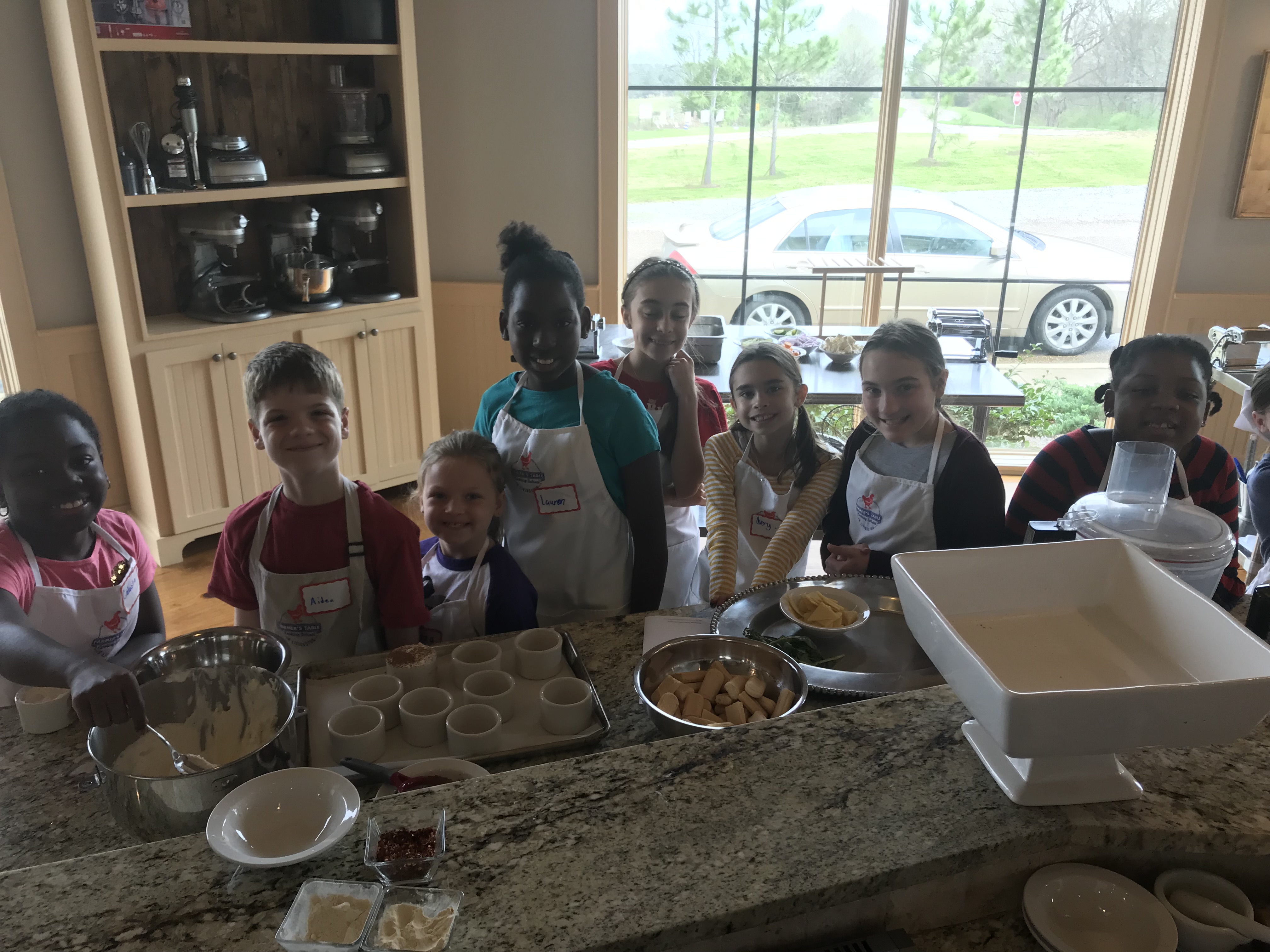 Join us for a week of mad-delicious food experiments and learning how to cook your favorite foods! All week we'll get hands-on and cover fundamentals such as basic knife skills, how to read and follow a recipe, measuring and mixing, and the importance of kitchen safety. Best of all, we'll get into the fun scientific details of cooking, including the importance of using specific amounts of ingredients and cooking times. Along the way, teens will learn how to make great food that will impress their family and friends.
Day 1 – Asian Day – Baked Cream Cheese and Green Onion Wontons with Sweet and Sour Dipping Sauce, Chicken Stir Fry with Fresh Vegetables over Brown Basmati Rice, Orange Zested Sorbet
Day 2 – Classical French – Baked French Tartlets drizzled with Creamy Mornay Sauce, Homemade Baguette Sandwiches with Sliced Ham, Melted Gruyere Cheese with a Fresh Fruit Dijon Mustard Puree, Chocolate Soufflés
Day 3 – Fiesta Day – Tortilla Bake with Fresh Pico de Gallo, Queso Fresco and Cilantro,  Crispy Baked Chicken Taquitos with Pineapple Salsa, Cinnamon Sugar Coated Churros
Day 4 – Italian Day – Fresh Garden Tomato Bruschetta Bites, Homemade Pizzas with Custom Toppings, Vanilla Gelato with Mini Chocolate Cookies
Day 5 – Mystery Box – The Chef will have a mystery box of special ingredients for the teens to make their own creations!
We have taken all precautions and we go over all our practices with everyone prior to class.
We can create custom menus and arrange a time around your schedule. Our classes include the interactive cooking experience, wine, and 10% off items in our retail store.
---
Looking to host a private event? Email or call Bridget: bengle@farmerstableinlivingston.com or (601) 506-6821.