Youth Cooking Camp Ages 6/6/2022 – 6/10/2022
June 6, 2022 @ 9:00 am

-

June 10, 2022 @ 12:00 pm

$299.00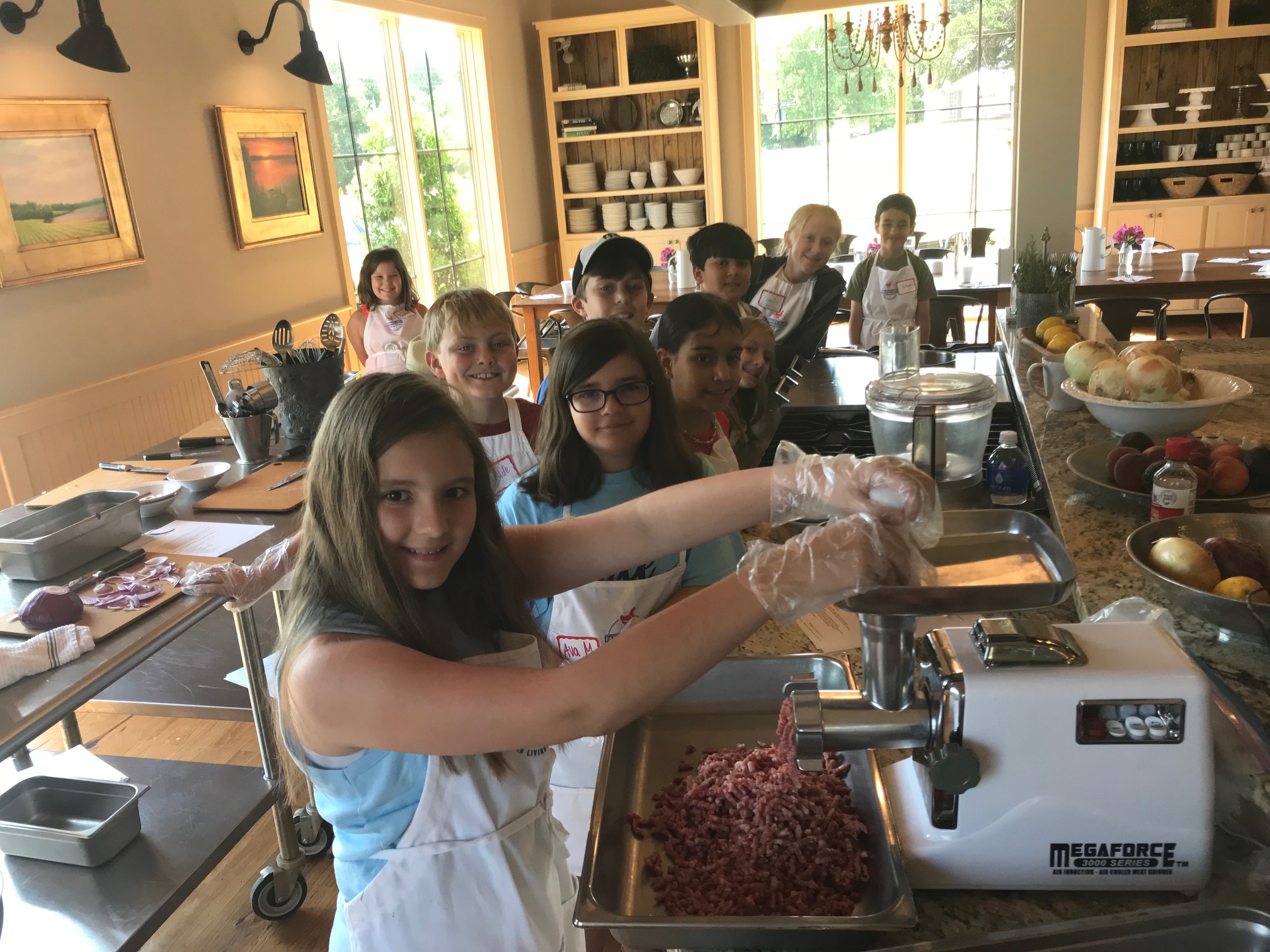 Join us for a week of mad-delicious food experiments and learning how to cook your favorite foods! All week we'll get hands-on and cover fundamentals such as basic knife skills, how to read and follow a recipe, measuring and mixing, and the importance of kitchen safety. Best of all, we'll get into the fun scientific details of cooking, including the importance of using specific amounts of ingredients and cooking times. Along the way, teens will learn how to make great food that will impress their family and friends.
Day 1  – Crispy Baked Sweet Potato Fries with Homemade Ketchup, Fresh Ground Beef Sliders with Homemade Buns, Fresh Veggies and Condiments, Fresh Strawberry Frozen Yogurt
Day 2  – Crispy Shrimp Tempura Sushi Rolls with Fresh Vegetables, Sesame Spiced Vegetable Stir Fry over Spaghetti Squash "Noodles", Coconut Ice Cream with Toasted Coconut Flakes
Day 3  -Caesar Salad with Homemade Caesar Dressing and Ciabatta Croutons, Grilled Chicken Fettuccine Alfredo with Hand Rolled Pasta and Creamy Alfredo Sauce , Vanilla Gelato with Shortbread Cookies
Day 4 –  Farm Fresh Vegetable Skewers, Homemade Pizzas with Custom Toppings, Double Chocolate Brownie Bites
Day 5 – Mystery Box – The Chef will have a mystery box of special ingredients for the Kids to make their own creations – We will break up in to teams for this challenge and the teams will receive the same ingredients. All of the mystery ingredients must be used to create a delicious meal!
Throughout the week we will take a 25-30 minute break and bring the kids out to the Town Square to get a breath of fresh air and play a friendly game of Kick Ball!
We have taken all precautions and we go over all our practices with everyone prior to class.
We can create custom menus and arrange a time around your schedule. Our classes include the interactive cooking experience, wine, and 10% off items in our retail store.
---
Looking to host a private event? Email or call Bridget: bengle@farmerstableinlivingston.com or (601) 506-6821.